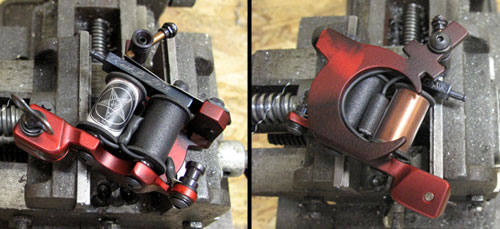 Featured artist Timmy B and Keith have been talking about making a limited machine for what feels like years, neither of us could agree on a design though.  After seeing Timmy's new face tattoo, it became apparent what the frame should look like.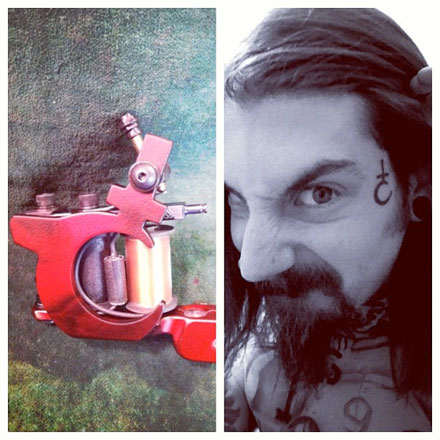 This full sized liner will be produced in a limited edition available only in translucent matte red or matte black with gun blued hardware, sold only through the online store. There will be no pre-orders for these machines, they will be put into the store randomly, a few at a time and the first to complete a purchase will get them.   An announcement will be made on Facebook and Instagram when they are added and will be sold on a first come, first serve basis
Timmy will have a few machines for each convention he attends to be purchased in person.