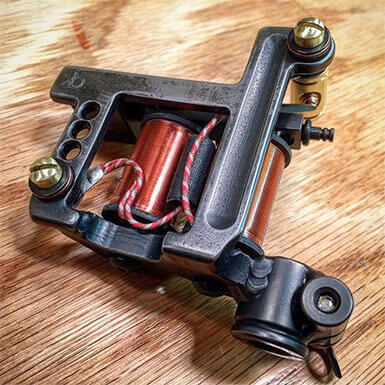 As new tattoo machines are built and become available they will be added to the the online shop.  The availability will be random and varied, as each machine is hand made in-house.  To keep things level and make the ordering as efficient as possible, an email newsletter will be sent every time new machines are ready to purchase.  We anticipate 1-3 emails per month, at most.
Please sign up below to be notified when new tattoo machines are added, professional tattoo artists only please.  We check!
We promise, no spam, only the good stuff.